If you're a web app designer looking for free Figma UI Kits then you're absolutely on the right page. In this blog, we will be looking at the top 10 best free Figma UI Kits for web designers in 2023.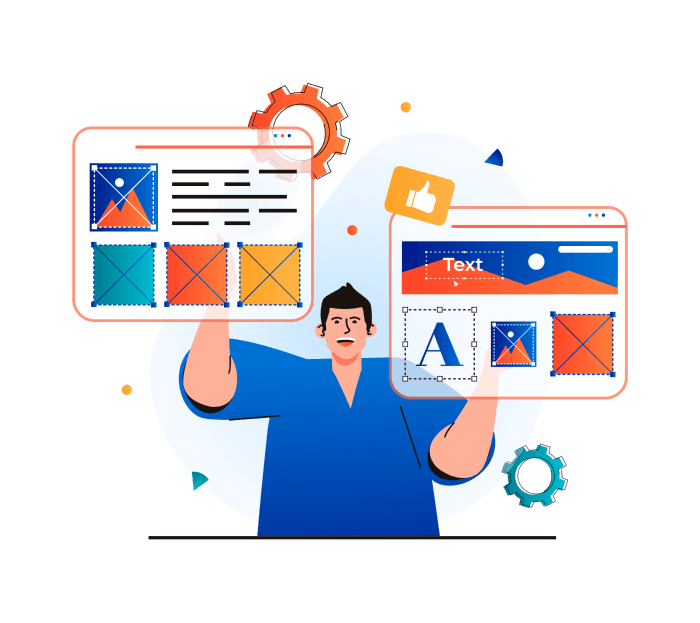 Figma is an amazing web-based interface design tool for web designers. Recently, more and more people from the industry have shifted towards Figma from other design tools. The reason why Figma is so popular now is that this design tool not only made web design easier. But also, you can collaborate and share interactive prototypes for your projects.
Let us learn a little about 'What is a UI Kit?' before diving into the collection of the best Figma UI Kits for 2023.
What is a UI Kit?
A user interface kit aka UI Kit is a collection of files that includes essential user interface elements such as fonts, layered design files, icons, documentation, and HTML/CSS files. UI kits can be as simple as a few buttons and design elements or as complex as toggles that change fonts, colors, and shapes in real-time.
Top 10 Best Free Figma UI Kits
Now, without further delay let's jump straight into the realm of Figma UI Kits. Let's find out which unique ones can bolster your web app development projects.
Uko – Free Figma Dashboards & Design System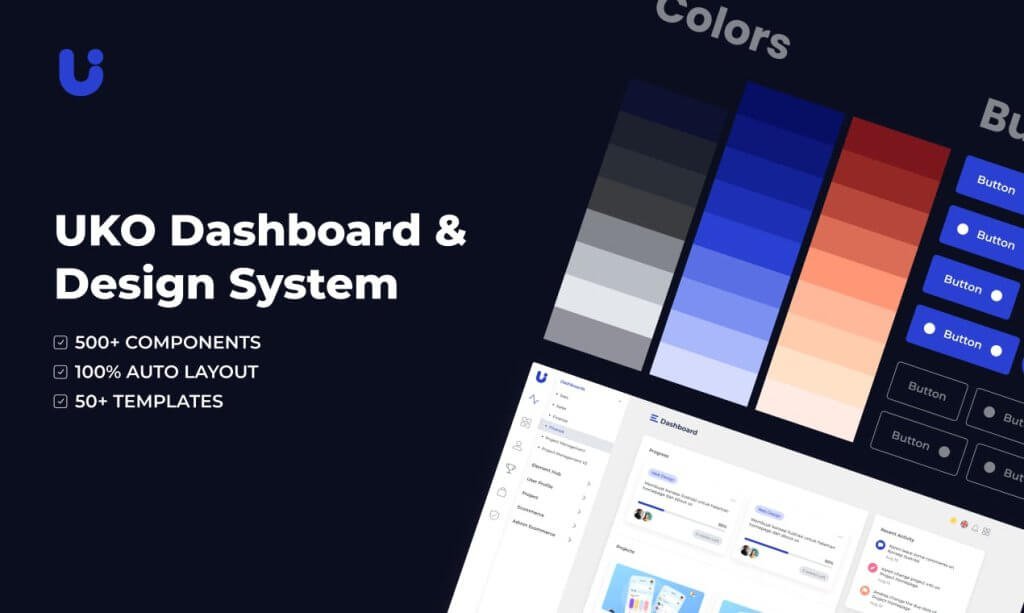 Uko is a mega-collection of useful UI Kits that includes dashboards. It was downloaded over 100 times in a single day on the first day of release. It's a design system with a plethora of features, pre-built pages, and highly customizable components.
As a result, creating a web app or an admin dashboard will be a breeze. You can create your desired product with almost no effort. Auto layout, component-based, smart-scalable typography system, and many other features are included in the design system.
The design system includes over 5 dashboards, 8+ application pages, over 150 pre-made components, 50+ pre-built widgets, 20+ charts, and more. So, don't forget to look into Uko. Don't forget to give it an upvote on Producthunt, if you find it useful.
Strapi – Free Figma UI Kit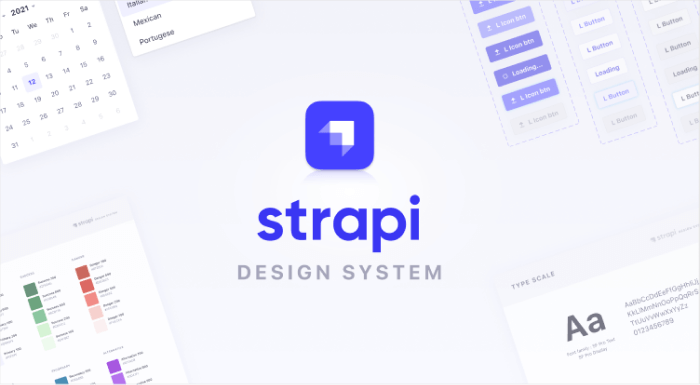 Strapi UI Kit is a design library. It is a library of components that can easily make your web app making project smoother and faster. These pre-built components are very useful and essential. Also, the UI Kit is very well-organized.
It offers everything that you are looking for to design your user interface. It includes a large set of colors, sub-navigation, icons of different purposes, a responsive grid, and a lot more. Make sure to check out Strapi.
Moja UI – FREE Top UI Kit & Design System
Moja UI is a user-friendly and robust UI library and design system that will help you power up your designs. It is free and will remain so in perpetuity, regardless of what it grows into. This simple UI kit & Design System contains over 8500 components & variants, 1000+ function icons with size variants ready, 258 flag icons with 2 size variants, popular brand 200+ logos and 500+ icons, responsive typography, and a lot more.
Also, it offers an auto layout and has a slim and adequate set of color styles to get you started on your UI project quickly.
Tableau – Free Figma UI Kit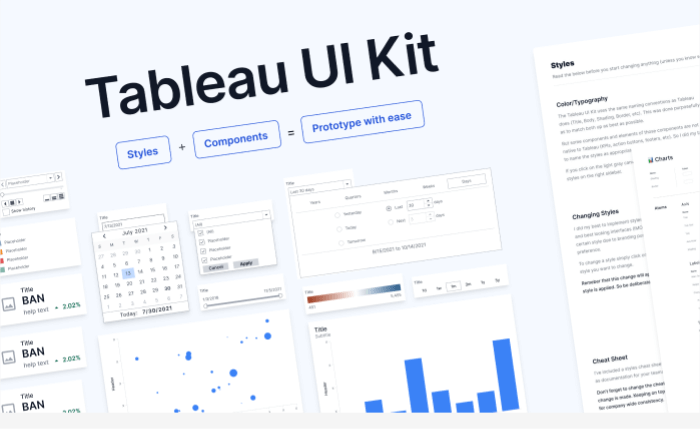 Tableau is a free Figma UI Kit that can help you prototype Tableau Dashboards using Figma. It will lead you in the right direction through every obstacle that you face with guidelines, color combination, typography, etc. This product contains everything from dashboard example pages to charts, icons, tooltips, tables, footers, and more.
Most importantly, along with all the essential UI components, you'll get a 'how to video' for helping you to take full advantage of this UI Kit. So, without delay, experience Tableau Figma UI Kit for free and make your work hours peaceful.
Design Components – Free Figma UI Kit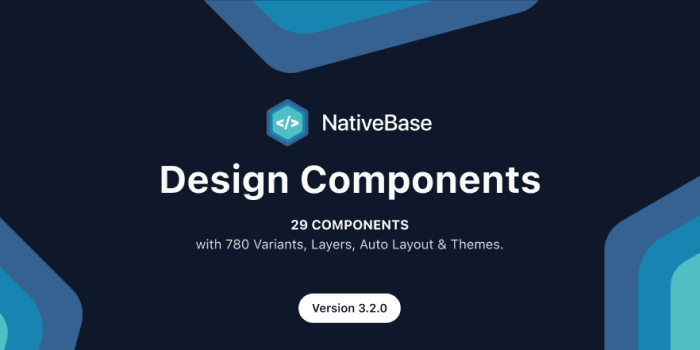 NativeBase is a Figma component library with modular and accessible components for designing and building React and React Native applications. This UI Kit includes a large number of typographic and color styles. Auto Layout also powers dynamic layers. It has a lot of themeable components and responsive designs that work on a variety of platforms. Last but not least, it comes in both light and dark modes.
Most Importantly, all of the components are open source and can be used in production-ready React and React Native apps.
Building Blox – Free Figma UI Kit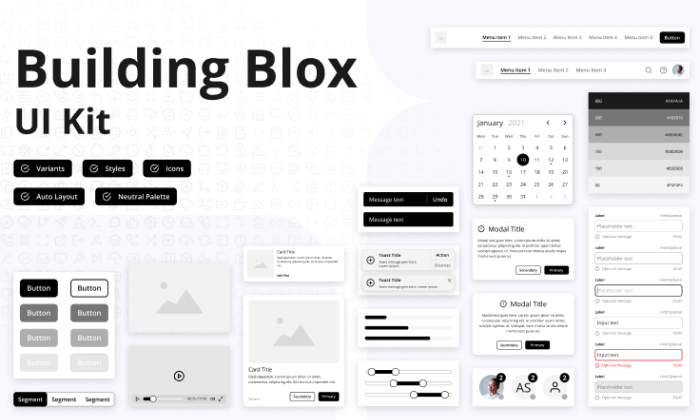 Blox was created as a personal project to gain a better understanding of best practices for building a system of styles and nested components in Figma. The UI Kit contains necessary typographies, color system, spacings, elevation, fluid grids, etc.
It has icons and other important UI components such as buttons, pagination, selection, sliders, tooltip progress bar, and everything else that you need inside a UI Kit.
You can check out Blox from the button below and easily duplicate it into your Figma design tool.
Creatt UI Wireframe Kit – Modern & Clean Design Wireframe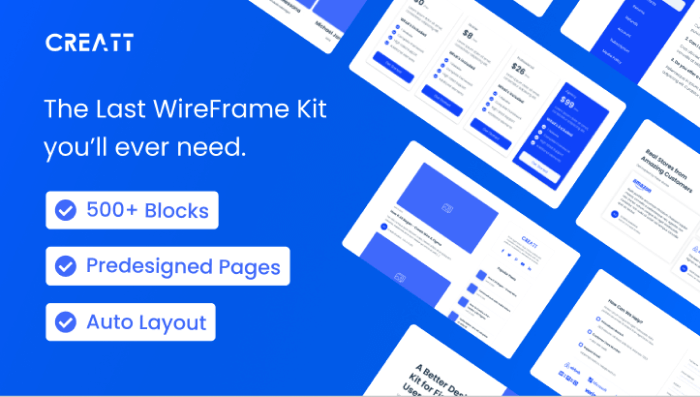 Creatt UI Wireframe Kit is one of the largest free Figma WireFrame Kit with all the essential components. The product offers 500+ blocks, predesigned pages, auto layout, icons, brand color variations, and whatnot!
Creatt Wire makes designing landing pages easier with over 17 different categories and 500+ frames. The possibilities for what you can make are limitless. It has stackable frames and a modern design. A Design Kit that will not let you or your clients down. This Framework is designed to support websites that use the 1120 Grid.
So, they carefully selected some of the best Blocks and converted them into frames that are as clean as they are modern. This brief description is not enough, you must go and have a look at Creatt by yourself.
Untitled UI (FREE Version) – Figma UI Kit
Untitled UI is the largest Figma UI Kit and Design System in the industry. With the help of Untitled UI, you can level up your skills and also save thousands of your working time. This way is bigger than any UI Kit and Design system with over 350 global styles with smart, scalable typography system, useful, and accessible color system.
Moreover, there are 10,000+ components and variants available which are beautifully crafted with a full Auto layout 3.0 and smart variants. Also, it offers you 420+ ready-to-go desktop and mobile page examples.
Inertia – UI Kit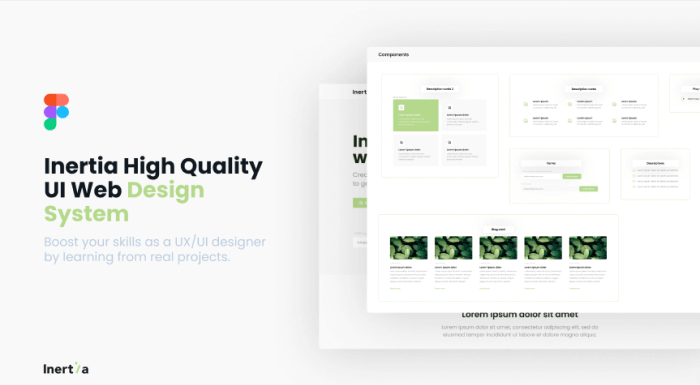 Inertia is a powerful Figma UI Web Design System template. This template was created to teach you how a real prototype of a web page works. Though you can have free access to this product using it for personal or commercial benefit is not allowed. It has a color palette, typographies, grids, footer sections, and more.
This is completely a product for scaling up your web app design-based skills.
Bulma – CSS UI Kit v1.05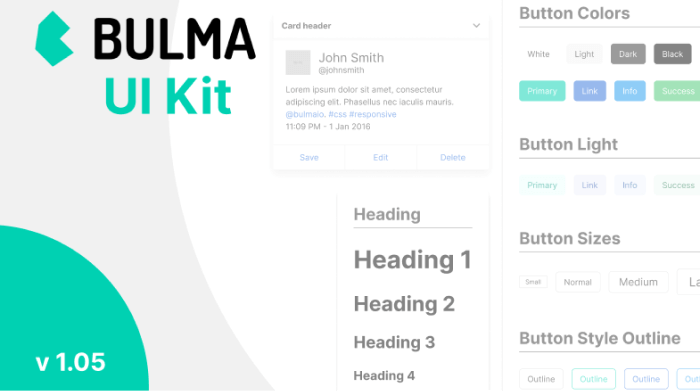 Bluma is a CSS UI Kit that has recently been updated to version 1.05. It includes all of the necessary assets, such as icons, color palettes, buttons, typography, components, grids, input, pagination, text area, navbar, and much more, as does any large design system or UI Kit.
The new version included a few minor fixes, such as fixed color styles, added button states, minor component fixes, and so on.
Trim – Task Management Web App UI Kit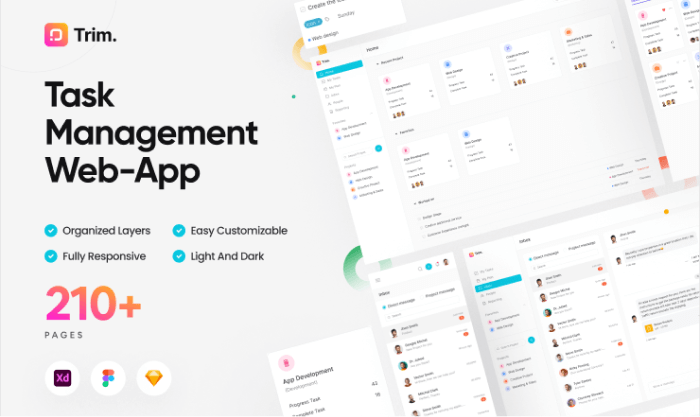 Trim is a web app UI kit for task management that allows you to easily create and monetize all of your work. It has over 210 pages. And with an unlimited number of projects and collaborators, this product gives you complete control over your team. Trim allows you to easily organize teamwork, manage to-dos and tasks, assign projects to clients and staff, and track workflow progress. Trim has proven to be an effective and powerful task management web app for new businesses.
You can easily access your team's daily, monthly, and weekly work reports from this page. This Design file is easily customizable. Your users will appreciate your site because it provides a unique user experience (UX), as well as a clean, modern, and beautiful design. Layered and organized, responsive resize, global color and text styles, and with a free Google Fonts font family (Inter).
Similar Blogs From UI-Lib