Are you a developer looking for some of the Best NuxtJS Templates available on the internet? Don't worry! In this blog post, we will be showcasing the Top 10 Best NuxtJS Templates in 2022.
The NuxtJS framework is for creating VueJS applications. Its goal is to provide developers with a faster, smoother, and more organized way to develop and take advantage of great and advanced technologies.
Web applications require social sharing features and management. In this case, NuxtJS offers great SEO factors, especially, meta tag managing. With Nuxt, you can create specific & customizable social share windows and will be able to depend on the data that you get from the backend.
Therefore, in today's blog, we're offering some of the best free and premium NuxtJS templates that you will love to have on your checklist before start creating your Nuxt-based project.
Top Nuxt JS Templates
1. Bonik- Ultimate Vue NuxtJS eCommerce Pro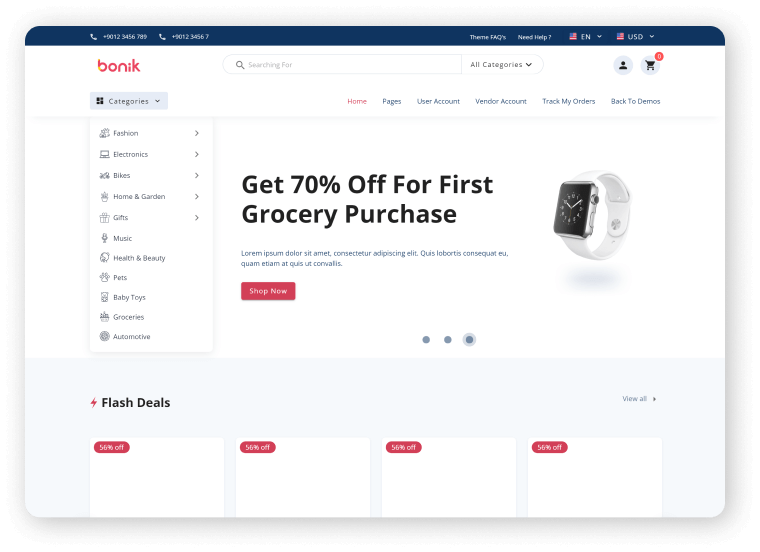 Bonik is a multipurpose eCommerce template by UI-Lib. It offers you a unique design template that has multiple home pages along with a ton of features. With Bonik, you can create a blazingly fast, server-side rendered, and mobile-friendly eCommerce site.
More importantly, the template offers easy customization options with clean code, proper documentation, vendor account, user account, lazy loading, Apexchart, slick carousel, and Figma files. Therefore, you will have everything that could take months of hard work before you even start your actual business.
Key Features
Full Nuxtjs Version
Full Vuejs Version
Blazing Fast
Multiple Home pages
Optimized for mobile & performance
Admin/vendor dashboard
Multi-vendor support
User account dashboard
Fully responsive design
Lazy image loading
Powered by Nuxt.js
Apexchart
SEO friendly
Clean Code
Server-Side Rendered
Easy to customize
Figma Ready
Slick Carousel library
and more.
2. Riode – Vue NuxtJS eCommerce Template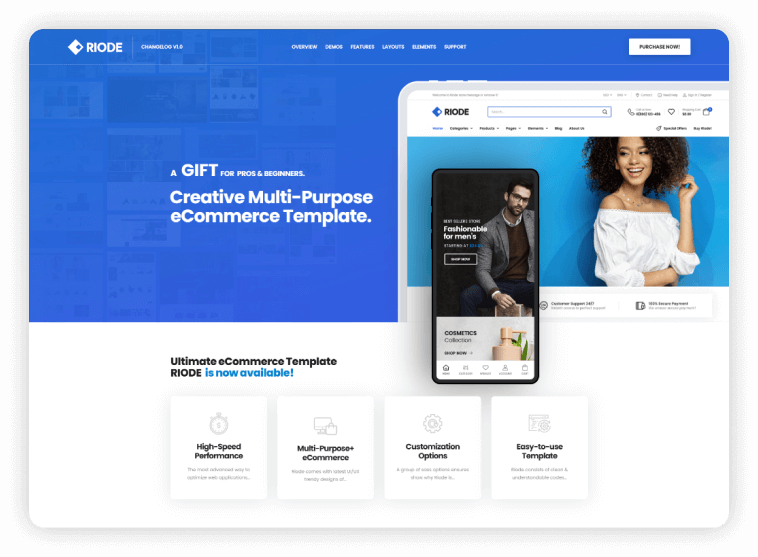 Riode is another Vue NuxtJS ultimate eCommerce solution with useful features and tools. The template is built with Vue.js, Nuxt.js, VueX, and SCSS. There are more than 20+ demo layouts with all trending design elements with stunning UI UX experience. It allows you to cut your design costs in half and create a super responsive storefront.
3. Multikart – Responsive Vue Nuxtjs eCommerce Template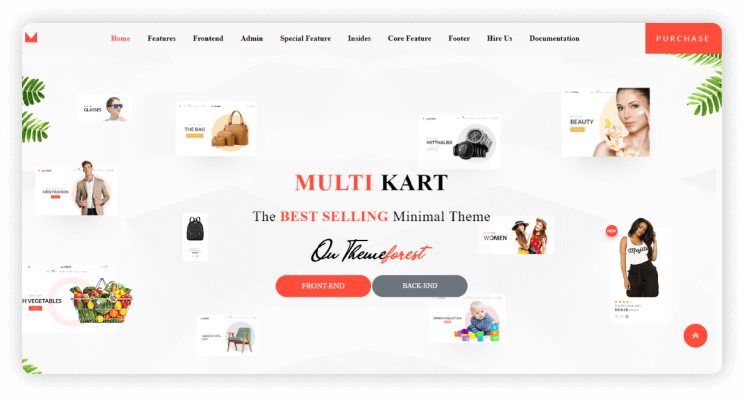 Multikart is a Vue Nuxtjs template with multiple uses. It is here for you to complement multi-purpose websites. It will guide you to efficiently run numerous eCommerce businesses at the same time.
Specifically, the template is for any type of online store: clothing, mobile, bags, shoes, accessories, fashion, and so on. Moreover, the template includes Saas support, Paypal gateway, stripe.js checkout, more than 10 color options, multiple currency options, translation options, and a lot more.
4. Nuxt Argon Dashboard PRO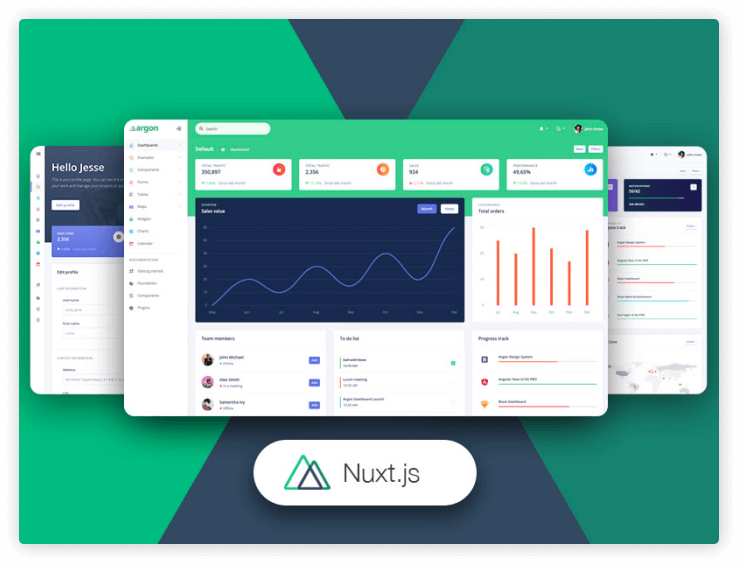 Nuxt Argon Dashboard PRO improves the product's usability, adaptability, and customization. It will amaze you with its excellent features and build tools, taking your project to a new level.
The template is made up of over 200 individual components. This gives you the option of selecting and combining items. Furthermore, the components can have color variations. As a result, the Sass files can be easily modified. Also here, you can save a significant amount of time transitioning from prototyping to full-functional code.
5. Nuxt Now UI Kit PRO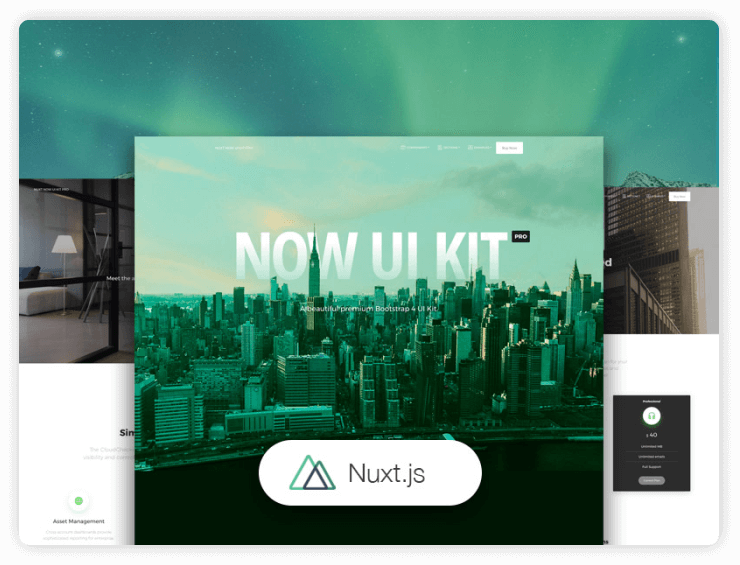 Nuxt Now UI Kit Pro is a Bootstrap 4 responsive theme. It is a cross-platform UI kit that includes 11 templates and over 1000 elements. The template also includes PSD and Sketch file formats. Moreover, it will also assist you in creating a clean and simple website that is a perfect fit for today's flat design.
The 12-column grid system is used to construct the template. It also makes use of bright colors, beautiful typography, clear photography, and open layouts.
6. Nuxt Black Dashboard PRO – Nuxt JS Template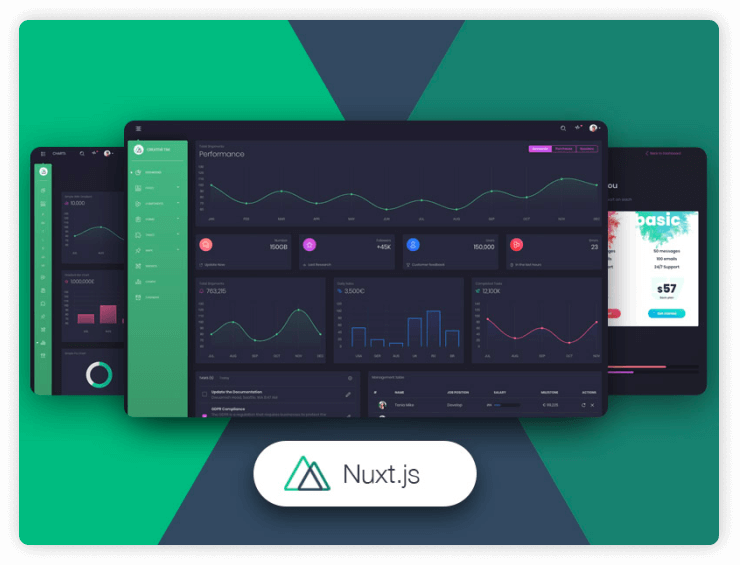 Nuxt Black Dashboard PRO is an Admin Dashboard with two modes: Dark and Light. If you need a tool to manage and visualize data about your business, this dashboard is for you. It combines eye-catching colors, large cards, beautiful typography, and graphics.
Furthermore, it combines a number of components and plugins. There are several example pages here that will serve as inspiration.
7. Nuxt Material Admin Template
With the Nuxt Material Admin template, you will have no trouble capturing your site visitors' attention and piquing their interest in the services you provide. It is a Vue-CLI Boilerplate with Nuxt and vue-material-admin templates.
8. Brook – VueJS NuxtJS Template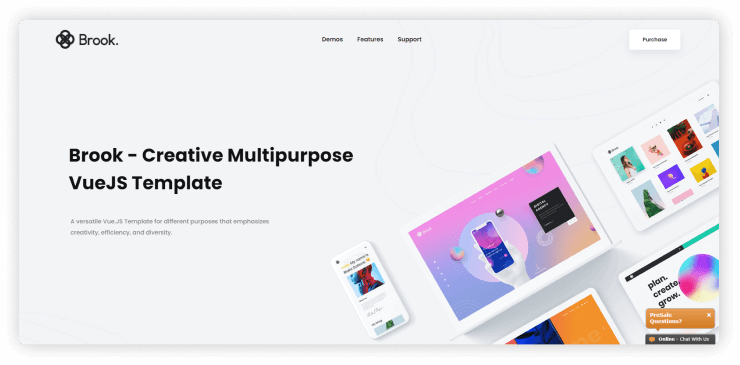 Brook is a multipurpose Vue Nuxt JS template that is both powerful and creative. There are over 25 beautiful home pages. You can also use any template or mix content from various home pages for your website.
Most importantly, it is a versatile Vue NuxtJS Template that can be used for a variety of purposes. It emphasizes site-building creativity, efficiency, and diversity. Your project will be a sharp weapon for businesses to dominate in online branding and marketing with the template.
9. Nuxt Scutum Dashboard Template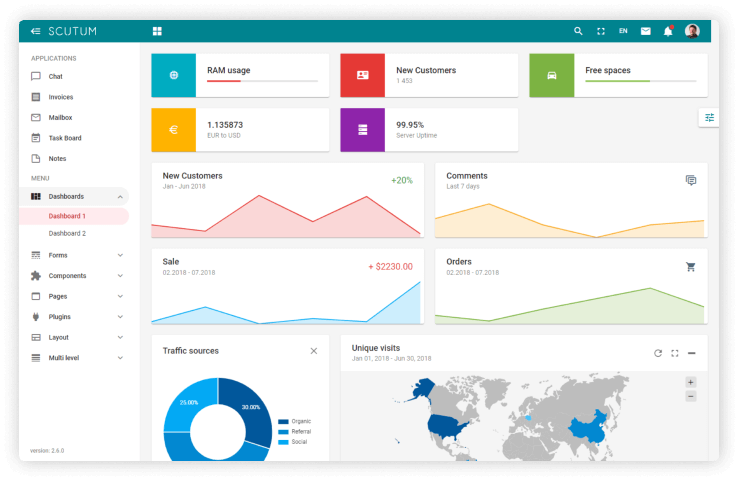 Scutum Admin is a high-quality HTML5/CSS3 Material Design template built on the UIkit Framework (v3). This Vue template version can assist you in developing any backend application. For instance, shop backend, analytics backend, CMS, CRM, and so on.
10. Mitech – VueJS NuxtJS Technology & Blog Template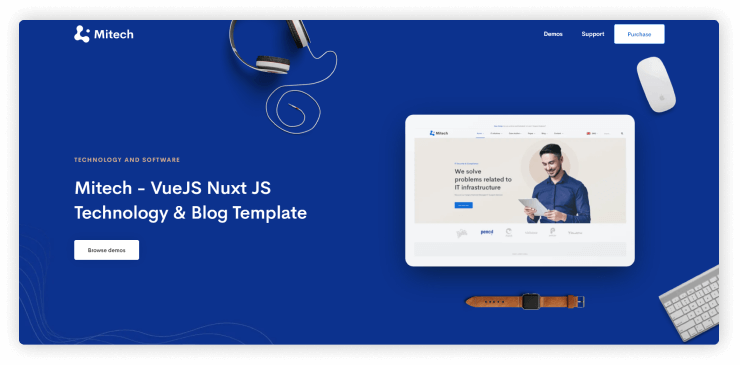 Mitech – An exclusive Vue NuxtJS web template for IT solutions and services companies. There are over six demos for various purposes. Also, you can easily use this vuejs digital software template for an amazing result.
Moreover, the template has six homepage variations. And, it includes over 9 technological case study layouts. Also, here you will find six stunning and eye-catching header styles. It will keep updating. And guess what! You will receive all the updates completely free.
Conclusion
Finally, it appears that your search for the best NuxtJS Templates has ended. Nuxt js has a long history, a large community, and consistent growth and development. The framework has both obvious advantages, such as different types of rendering, and obvious disadvantages, such as being highly opinionated.
We discovered that Nuxt JS is appropriate for building small applications with several pages, or medium-sized applications with a relatively simple architecture, which appears to be possible to think through completely before beginning to write.
Thank you for your time.