Want to have the best Vue Personal Portfolio Templates for your next web development project? These free & premium templates are here to help.
Vue provides a fast and smooth user experience. As a result, it can help you with your goals. Goals like fast and smooth user experience, reaching out to a wider audience, make an amazing website within a short period can be easily achieved. So, in this blog, we'll look at the top 10 best Vue personal portfolio templates for websites. We have carefully picked them up.
What is a Personal Portfolio Template?
First of all, a personal or portfolio website allows you to reach out to a larger audience with your work. Secondly, it's also a reflection of your personality, allowing you to create a design that expresses who you are as a designer. So, with personal portfolio websites, you want people to be able to see your work or if you have any kind of creative output.
10 Best Vue Personal Portfolio Templates
Let us take a look at the 10 best Vue Personal Portfolio Templates.
1. eldin.space – Vue Personal Portfolio Template (free)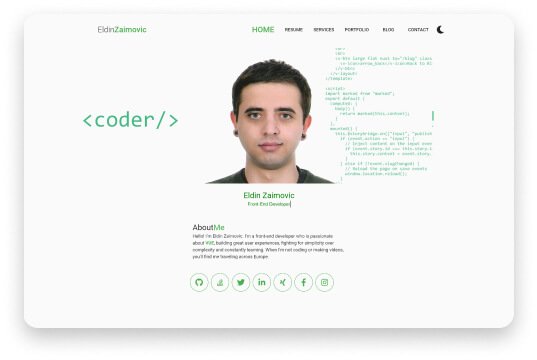 eldin.space is a free Vue Web portfolio template. Eldin Zaimovic developed this template, who is a freelancer and web designer. His template is unique in a lot of ways. Especially, coders are going to love the template as it has a coding style look to it. It offers a homepage, a resume page with a resume downloading option. Also, there are sections like services, portfolio, blog, and contact.
Moreover, it has got an outstanding user experience and light & dark mode. So, experience eldin.space, download, and make it your own.
Price: Free
2. Trydo
Trydo is a multipurpose template. It also includes the Vue and Vuetify UI frameworks. Those are built with Vue.js. They used pure JavaScript and not jQuery. Because it is component-based and also developer-friendly. It is a modern-looking fast loading template.
You'll be glad to know that, the template has 17+ great demo homepages, necessary inner pages demo, fontawesome & feather icons, blog pages, well documentation, clean code, and a lot more. You name it. Trydo has it all.
Price: 24$
3. Cobra – Vue Personal Portfolio Template
Cobra is one of the best personal portfolio templates for creating a striking online presence. It is built over Vue and Nuxt Js. If you're a creative person looking to broaden your horizons, you should check out Cobra. Now, you can save time with this dedicated web design that will move mountains.
Importantly, they believe – they have covered everything you'll need to have on your Personal Portfolio. So, the template includes features like CSS3 Animations, W3C valid code, clean code, etc. Moreover, easy customization, simple line icons, well-documentation are also there.
Price: 17$
4. Nafie – Vue & HTML Portfolio Template
Nafie is a template of good design, well-written code, and strong attention to detail. You can use it as a resume website, a personal CV, or a portfolio of creative work. For professionals, it is perfect. And It is ideal for showcasing your abilities, experience, work, and knowledge.
This template is an excellent choice if you need a high-quality, simple resume template for personal or professional use. it offers pure Vuejs and no JQuery dependency, full documentation, smooth scroll, custom Tooltip, L&D modes, cross-browser support, and more.
Price: 11$
5. Rainfo
Rainfo is designed specifically for creative people, portfolios, designers, freelancers, agencies, etc. The template has 9 different homepages. And in the portfolio section, there are a lot of variations. For example, personal, minimal, black and white, and other portfolio styles are available here.
Most importantly, it is a well-documented template with stunning page examples. Make sure to check out Rainfo and design your dream portfolio website.
Price: 24$
6. Neal – Vue Portfolio Template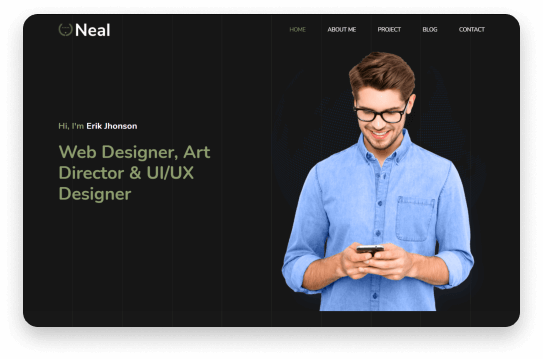 Neal is a professional and clean personal portfolio template. It's only for designers, developers, freelancers, and marketers. The template used the most recent version of Vuejs. Vue router and Vue plugins are also available. Moreover, Neal has a one-of-a-kind homepage, two blog pages, and portfolio details pages.
Here, you'll also find 100+ icon fonts, Google Font, and more. They've kept the responsiveness and cross-browser compatibility. Furthermore, these two qualities are the first to ensure user-friendliness. Besides that, they used code that is both clean and SEO-friendly. As a result, you can now easily rank your website at the top.
Price: 499$
7. Tokyo – Personal Portfolio Template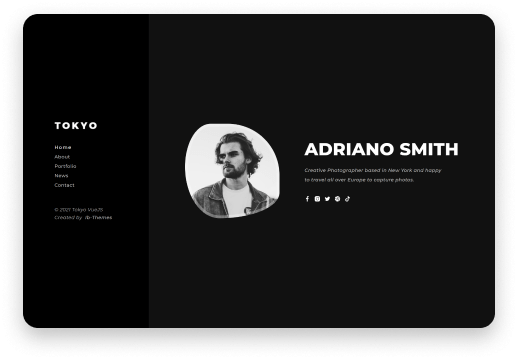 Tokyo is a Vue JS personal portfolio template for a variety of purposes. It has a unique, clean, and minimalist design. Most importantly, it is a suitable template for digitally showcasing professional projects and services. And it is a very responsive template.
The template offers 7 pre-built demos, no Jquery dependency, L&D modes, handwritten CSS, CSS3 animations, and a lot more. Currently, there is an offer going on. Now, you can buy it for only 10$ (limited time offer). The regular price is 24$.
Price: 10$
8. Imroz – Portfolio Vue JS Template
Imroz is another stunning Portfolio template made with Vue JS. The template is also available for creative agency & corporate uses. It is a component-based, developer-friendly, modern, and pure JavaScript template that does not rely on JQuery. It has a modern design and a quicker loading react template.
The template can be used for a variety of purposes. Examples include a creative agency landing page, a portfolio landing page, a startup, a freelancer, and so on. Also available for other required inner or detailed pages.
Besides, it offers 17+ home variations, fontawesome, and feather Icons cross-browser support, Google fonts, dedicated supported and Sass available.
Price: 14$
9. Oxer – Minimal Portfolio Vue JS Template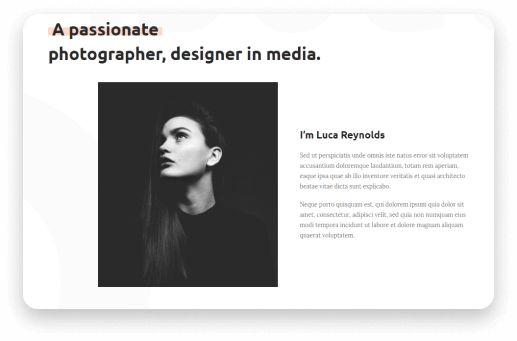 Oxer is a minimal portfolio template built with Bootstrap over the Vue JS framework. It is simple to use this template. You can adapt to this regardless of your activity. There are informational spaces. As a result, if you want to promote your business on the internet, you can use this template.
The template has its UI kits, UI elements, other components, and utilities. Check out Oxer and experience a template that can make your portfolio stand out.
Price: 27$
10. Brook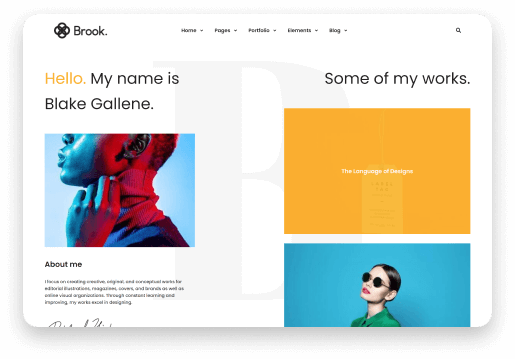 Brook is a Creative Multipurpose Vue Nuxt JS Template that is both powerful and flexible. There are over 25 stunning homepages to choose from. For your website, you can use any template or a combination of content from various home pages.
Also, the template includes 12+ portfolio layouts, 21+ blog layouts, 12+ Header styles, 16+ Footer styles, and bold digital inventions. Make sure to check out!
Price: 24$
Final Thoughts
There are a lot of design styles and layout structures to choose from. So, picking the best template is always difficult. Please note that making a wise decision is an integral part of success. Because if you choose something that does not fulfill your criteria, then you will have to put in the extra effort. Furthermore, you may even abandon the project after failing with the deadline.
So, it would be perfect if you double-check the things before purchasing. Here's a link to a blog that can assist you in selecting the perfect template every time.
How to Choose a Perfect Template
About Us
UI-Lib is a software development firm that provides helpful and attractive free and premium templates, UI kits, and design systems. Our main goal is to provide high-quality products and to do so. We value quality maintenance, experience, and positivity.