If you are looking for useful and ready-made IMS applications, here they are. In this blog, you will get the list of top Inventory Management Systems available in Codecanyon for 2022.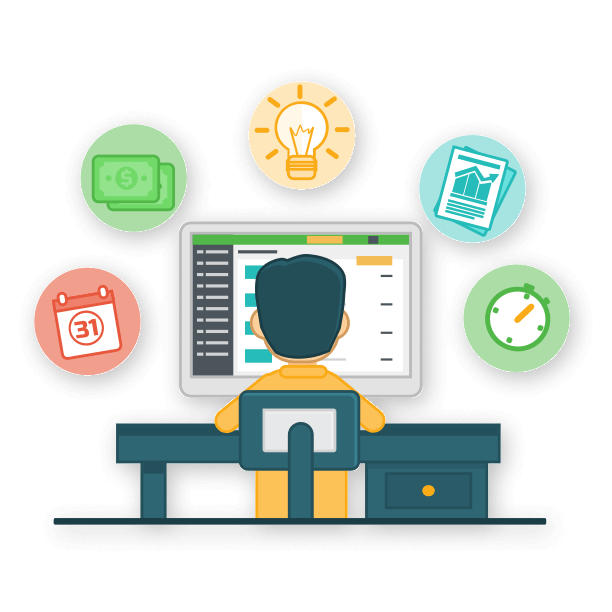 According to Wikipedia, "Inventory Management System is a Software system that deals with levels, orders, sales, and deliveries. You can also use an IMS application for creating work orders, bills of materials, and other documents related to production."
So, if you get an inventory management system fully customized by requirements then you can have every information of your business gathered in one single software. There will be no more extra hassle. Therefore, we can say that IMS applications are cool software to help you achieve everything related to your business more quickly and efficiently.
Stocky – Ultimate Inventory Management System with Pos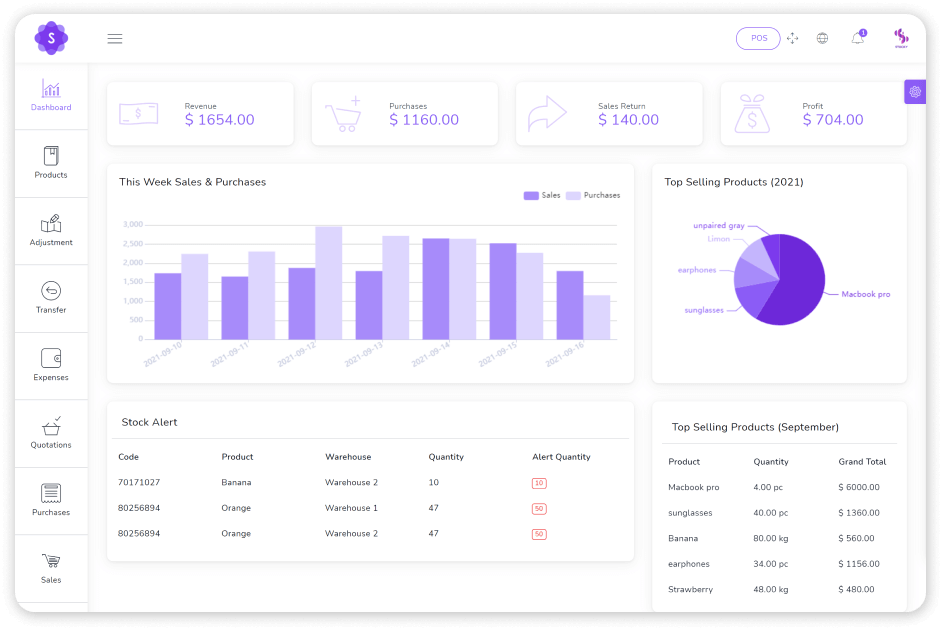 Stocky is a powerful IMS with POS built using Vue, Bootstrap, and Laravel. Also, it is integrated with Vuexy and Vue Router. The template is one of the fastest and most user-friendly IMS in Codecanyon. Most importantly, it has everything you need for an inventory system.
Besides, the template contains customizable Sass code, 14 (more coming soon) language support, RTL, Dark mode, and much more. They added a mail notification system for purchase, sales, quotation, returns, and payment. There is an export table contents to Excel or PDF.
It will take just five minutes to install the whole system. Moreover, it offers 06 months of technical support and a lifetime update. Therefore, check out the details/demos for confirmation and buy this excellent inventory management system. Take your business to a next-level comfort.
SalePro – Inventory Management System with POS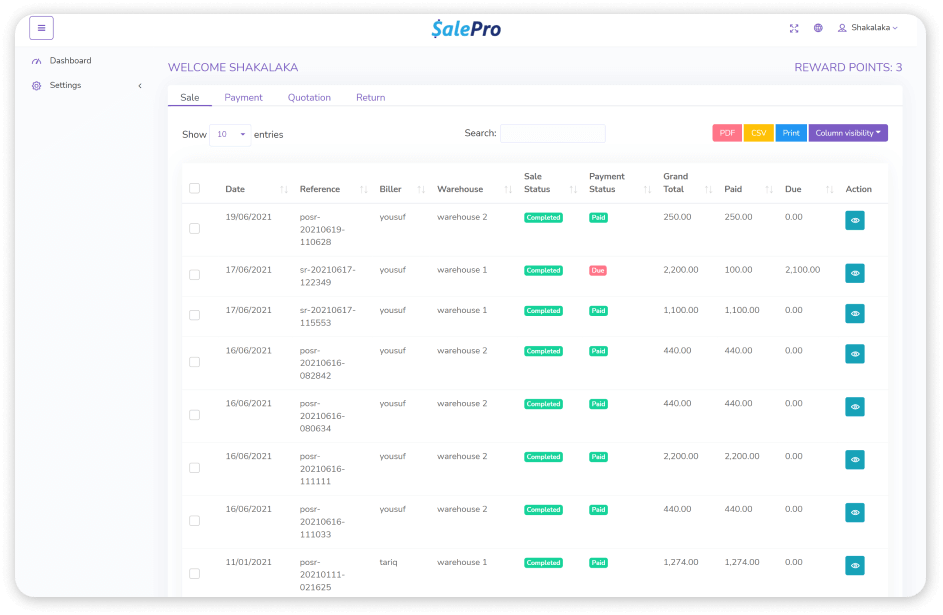 SalesPro is another ultimate IMS with POS. You can especially use this IMS software for Accounting and HRM. This software provides a beautiful Dashboard, products, sales, quotations, purchases, and a lot more.
Whether you're running a small business or a big enterprise, SalesPro has you covered with updating stock information and viewing purchases and sales. Manage your business remotely from anywhere, anytime with sales, purchases, quotations, and transfer features.
Get control over every aspect of your inventory with SalesPro. You will find this tool to be reasonable, and at the same time, very user-friendly. Check out the demo to experience this feature-packed IMS application. Stay up to date on your business with the tools at your fingertips.
Wholesale – Inventory Control and Inventory Management System
Wholesale is an inventory control and management system with a bucket full of features. It includes a POS system, Invoice, QR code, Product, Customer Management, Supplier/Vendor Management, Stock, Account, Personal Loan, and a lot.
Usually, a company wants to keep every record of sales, purchases, reporting, etc. With this application, you will get all of the data in front of you. And overall, you can keep a great workflow through Wholesale.
Not only does it offer management. But also has all the facilities to add, remove, credit, and pay customer features. To learn more about this beautifully crafted IMS, you can visit its creators' website, bdtask.
Inventory Pro
"Inventory Pro is an ASP.NET Core web application." It has inventory features like dashboards, project order transactions, project order reports, service order transactions, buyers data master, delivery order reports, and everything that you can expect inside an IMS application.
Moreover, it has a clean codebase along with multiple language support. And, it provides brilliant Role-based access control, calendar, booking, and a minimal outlook. Also, you can have live access online demo on Azure to test drive and experience its richness.
Pay POS
Pay POS is a sales and IMS by pekrxprod. It offers a great dashboard that includes daily sales, monthly sales, POS, Print Product Barcode levels, manages employees, manages users, and a lot more. And especially, it has a light and dark version available for a better user experience.
After purchase, you will get the Full WPF Project with Source Code and SQL Server DB File. This management system is easy to use and has a simple admin and cashier dashboard page. So, no doubt it gives you control over employee management, user, categories, dealers, customers, transactions, etc.
Though it has been updated since last year still it is a great system to manage everything for your company's benefit.
Samurai POS – Point of Sale & Inventory Management System
Samurai POS is a point-of-sale inventory management system with Bootstrap, Laravel, and PHP/JQuery-based web applications. It allows you to have faster management of sales and stock. This web application keeps track of Sales, items, reports, tax, tax grouping, payment, purchases, and everything you need inside an inventory management system.
You can easily install this ready application on your personal computer or a server. Furthermore, it offers 100-page designs, video tutorials, documentation, 24/7 technical support, multi-lingual support, a more.
Wrapping Up
To sum up, I would like to say, before you choose any of these top-quality Inventory Management systems or any other, please make sure you have gone through the fine details. List your objectives, wish, and requirements. Find how much time and effort it will cost & take for one particular system to match your demands. Thus, you will be going to find your best match and support your business to run smoothly. Thank you for being with us.
Lastly, check out our blog section to find similar product reviews as this one. UI-Lib Blog